STEELBUILT Technology
BIM SERVICES
Casa Engineering uses advanced 3D modeling programs and techniques to coordinate the structure from the roof down through the foundations. We are able to detail the entire superstructure to coordinate all design elements. Our advanced software technology provides accurate and constructible 3D models of our steel structures. With the use of this technology we can avoid detailing errors in fabrication and minimize any rework on site. This mitigates any schedule delays.
Casa Engineering provides the following detailing packages;
Foundation drawings coordinated with the superstructure
Embed layout drawings as required
Complete 3D frame drawing packages including wall, floor, roof systems and structural steel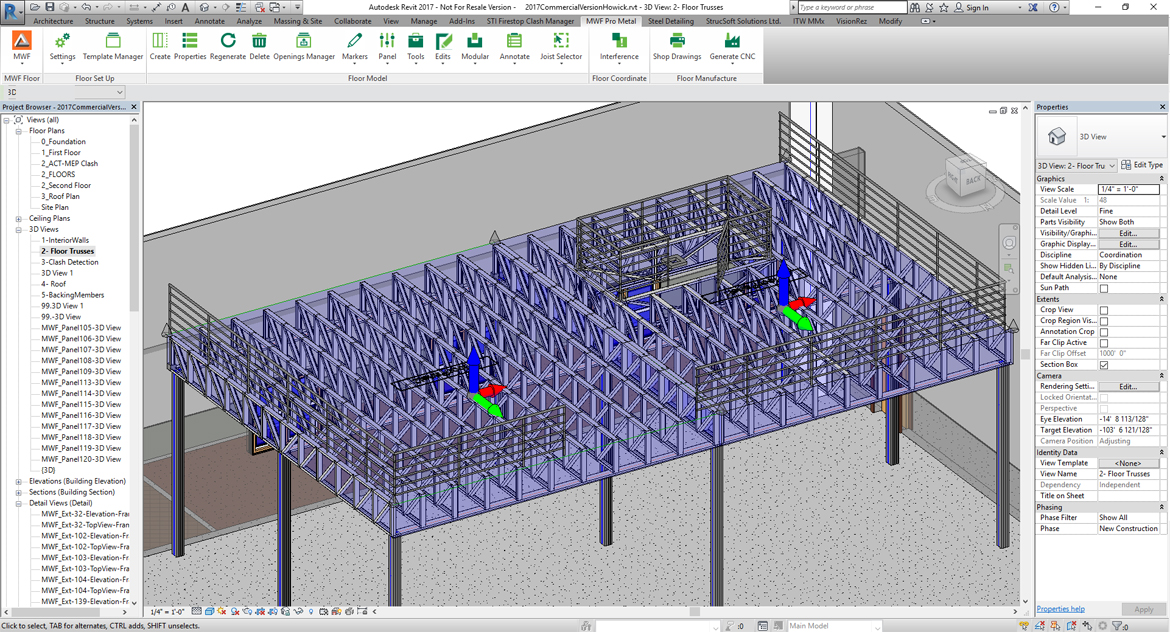 With our Building Design, Engineering, Detailing and Estimating Software we can design any residential, commercial, industrial or any offsite portable building. Structural/hot roll steel can be incorporated into your projects where required. Engineering and detailing is fast, simple and accurate.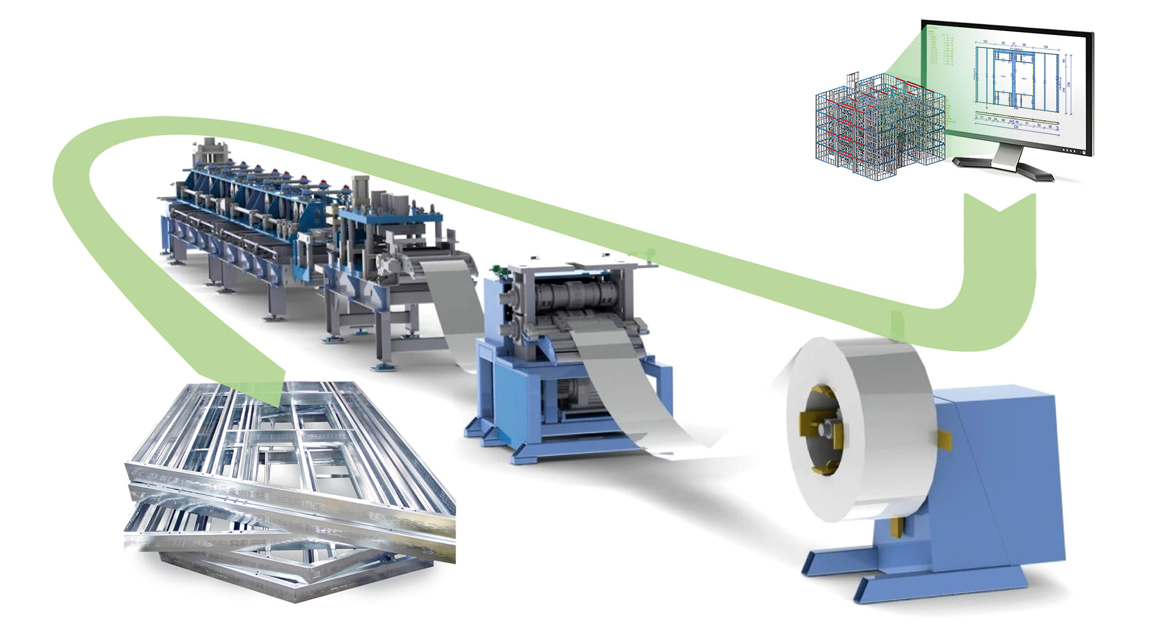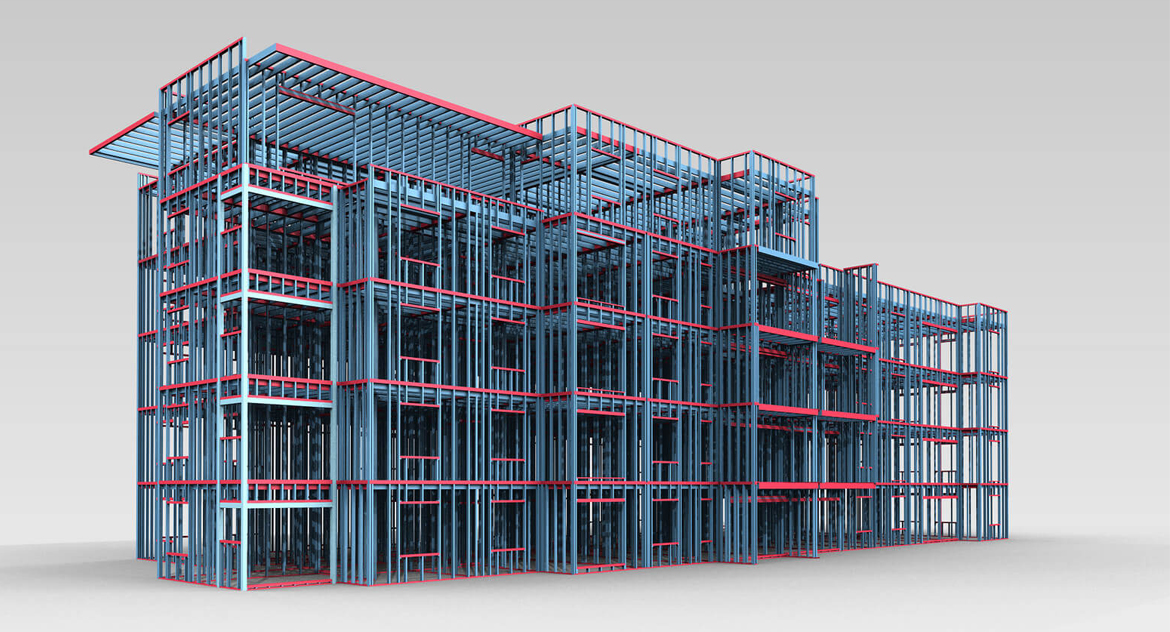 Top notch technology based production
Our Technology allows us to frame your project using panels or stud and track. Automatic framing tools and a wide range of advanced options provide complete control over the framing model.
Panel size and weight can be optimized for easier handling and transportation. Cladding, boarding and insulation layouts can also be generated by our software completing the process.
Once ready for production, automated building and frame elevation drawings can be created. Synchronization between the 3D model, project drawings and manufacturing information is always maintained, ensuring no design errors and complete accuracy.
Our software can create all your construction documentation automatically in a variety of formats including DWG, DXF and PDF. Custom print/plot sets can be created that can incorporate drawings from the software detail book that can be updated by the designer.
Material reports can be exported into any format file defined by the customer. Standard document formats are included within the software to export material reports into text editors or Microsoft Excel® based spreadsheets.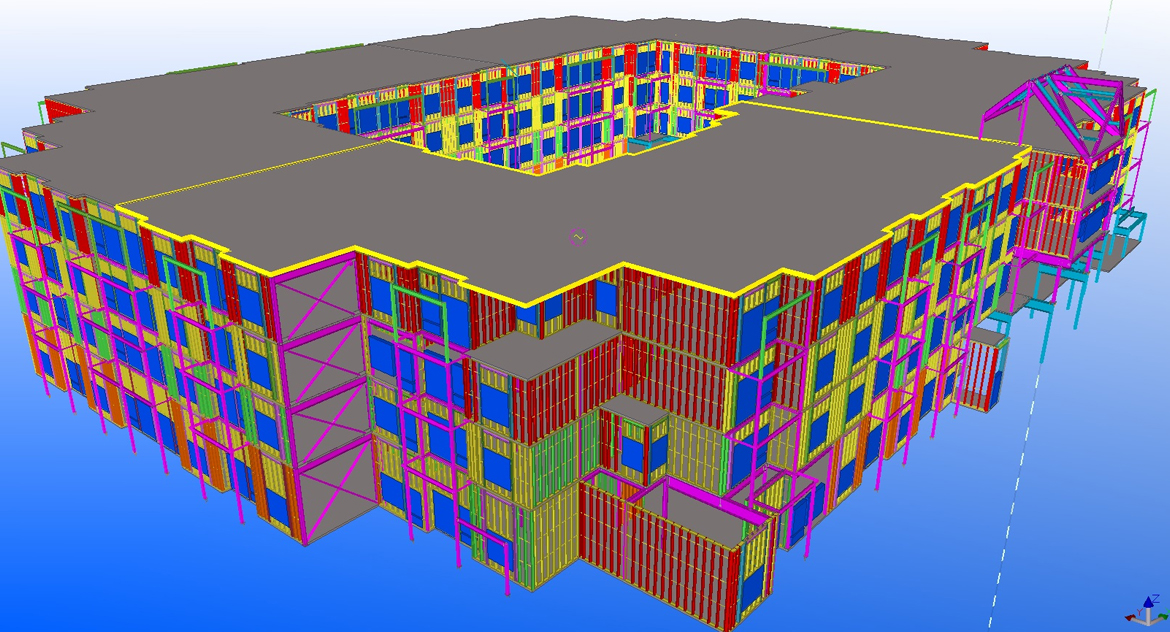 Key benefits
The benefits of light steel construction in connection to BIM and 3D modelling are:
Light steel framing can readily be incorporated into BIM models. Specialist BIM software for cold-formed light steel frame systems is available. Software can provide wall and door panel fabrication drawings, structural layouts, cut lists, and other material reports.
Light steel framing utilizes seamless interaction of structural design packages with architectural 3D models. The same models are also used for fabrication and manufacture of the light gauge sections.
Manufacturers' light steel profiles are readily availability in 3D format from the National BIM Library for easy inclusion into 3D BIM models.
Adopting a BIM approach can increase predictability to the whole construction process of a building, and benefit its operation.
Integrated BIM enables savings in drafting, material reporting, data entry, manufacturing, and correcting differences between separate models.
BIM can be utilized to aid integrated planning and construction sequences for all aspects of the project.
BIM can be utilized to highlight clashes in models at an early stage. This aids removal of the risk of conflicting information originating from individual models
The BIM integration and advanced work with the Architect enables the framing contractor to make recommendations during the design process rather than holding up construction with decisions required on site