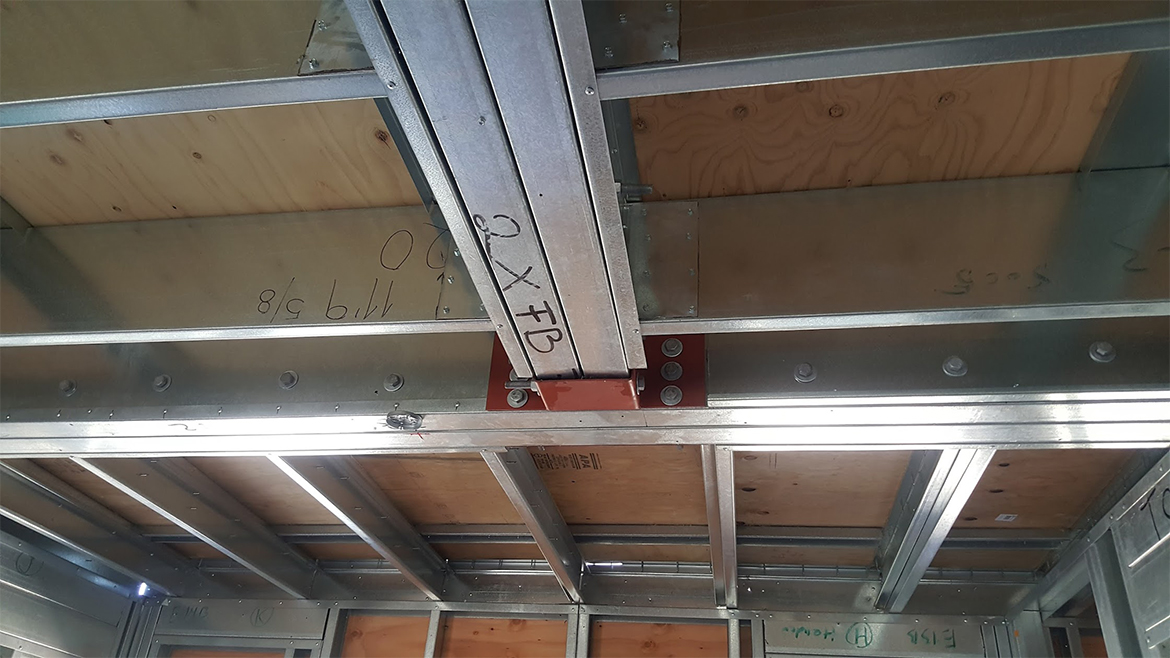 Roof / Truss Systems
• Guaranteed integrity
Our roof trusses exceed all nationally recognized standards for truss design and manufacturing.
• Built to last
Light Gauge steel trusses are scientifically designed for strength and durability, eliminating the need for guesswork on the construction site.
• Proven performance
Developers and contractors around the world have realized the benefits of using pre-engineered roof trusses for a wide range of building designs and styles.
• Creative freedom
Pre-engineered roof trusses allow almost unlimited architectural versatility for interior room arrangements
• Sky-high savings
Light Gauge steel trusses homes cost less. Built to your specifications and delivered on-site ready for installations, our trusses save in construction and costs. Pre-engineered trusses can be installed 3 to 4 times faster than on-site construction.
The total installed cost of our roof systems is far lower than on-site construction due to the reduced amount of waste and time spent waiting due to bad weather and delivery delays.
The open spaces in the trusses allow duct work, plumbing and wiring to be installed quickly and easily.
From vaulted or studio ceilings, open spans, dormers, attic rooms and more, we pride ourselves on our ability to help you create the atmosphere you're looking for and can help you accommodate any specification presented to us by your design professional.
• Beam Systems
Our patented Beam Systems Coming Soon